Kingsway Kids Newsletter –
Give, and it will be given to you. A good measure, pressed down, shaken together and running over, will be poured into your lap. For with the measure you use, it will be measured to you." Luke 6:38
Thanksgiving is one of my favorite holidays, aside from Christmas. It's a time to thank God for our many blessings, spend time with family, watch football and eat food until our pants don't fit anymore. But what most people miss is the whole name of the holiday – THANKSgiving.
I love how one devotional puts it: "God's given us so much. So, it's important to take some time to consider the ways God has blessed you, personally, and to express your gratitude to Him. But it's important too, to shape that gratitude into service and sacrifice—in order to be a blessing to others."
Are you filling yourself with the Holy Spirit daily so that you can live out this life of blessing? Not just your own blessings, but how are you serving and blessing others? How are you living your life with abundance to God and those around you?
Imagine standing before Jesus, feeling apprehensive at first. You see His face, His eyes meeting your gaze. Imagine His voice when he says "Well done, good and faithful servant". How do you feel when you hear those words? Have you lived a good and pleasing life?
We all have work to do. It starts with humility. With humility, we are able to see the blessings all around us. We are no longer self- focused, however, we are outward focused – seeing the needs of others around us as more important than our own. God gives us money, but that's not all. He gives us time, energy, natural talents, spiritual gifts. These are all areas we can devote to Jesus and others.
It's in being part of God's blessing and helping others that we find our purpose and meaning. We find joy.
When we lift others around us instead of ourselves, we lend our strength to others who need it. Your personal blessings will change when you bless others. That doesn't necessarily mean more material blessings – but emotional and spiritual blessings.
Look around you today for people you can serve. Keep it simple. Who do you come in to contact with naturally? Who do you have influence over? How can you help?
Remember to thank God for your blessings, and pass those on to someone else. Watch how your life changes. We can't wait to hear those stories.
Kids (and Parents) Matter,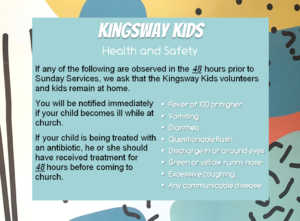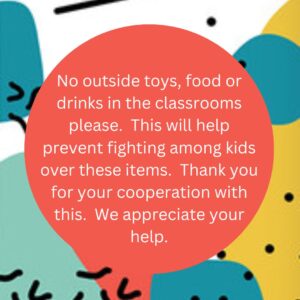 Sunday Mornings
God's Love, Grace, and Mercy
5 – God Judges Israel – part 2
For 250 years, the people of Israel did what was right in their own eyes, turning their backs on the Lord. So, the Lord used the Assyrians to judge Israel. 2 Kings 17:3 & 5, 17:7–23
12 – God Protects Joash – part 1
Athaliah killed the royal family so she could be queen, but Joash was rescued by his aunt and hidden in the temple. After six years, Jehoiada the priest crowned Joash as king and had Athaliah executed. King Joash repaired the temple and did what was right as long as Jehoiada lived. When Jehoiada died, Joash turned to idolatry and was judged by God. 2 Kings 11:1–3, 11:12–14; 2 Chronicles 24:1–2 & 4, 24:17–20
19 – God Protects Joash – part 2
26 – Sit Together Sunday for Thanksgiving Weekend
november Memory Verse
Ephesians 2:4-5
But God, being rich in mercy, because of the great love with which he loved us, even when we were dead in our trespasses, made us alive together with Christ – by grace you have been saved.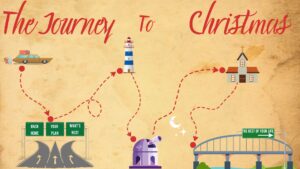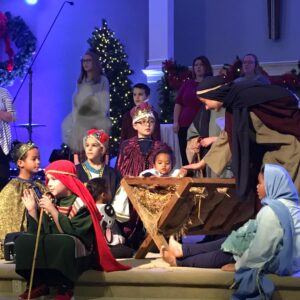 The Journey to Christmas
Soup Dinner & Program
Rehearsals start November 5th
9:15-9:45 AM
Dress Rehearsal – December 13th
Program – December 17th
Soup Dinner at 5PM
Program at 6PM
For Toddlers to 12th Grade
Kids will meet in the Elementary Room to run through songs, assign speaking rolls, fit for costumes and run through lines.
If you have Toddler and PreK aged kids, please let Stacy know if your kids will be in attendance for their part of the program.
UPCOMING FAMILY SIT TOGETHER SERVICES
November 26th
Thanksgiving Weekend
December 24th
Christmas Eve Morning
December 24th
Christmas Eve Candlelight Service
Busy Boards will be available at the Kids Check In Center.
Stockings will be at the front of the auditorium before Candlelight service. Glow sticks are provided for the kids instead of candles.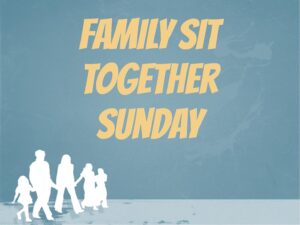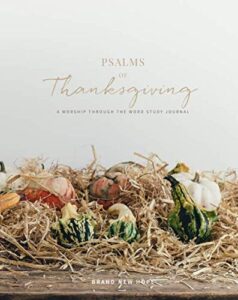 Parent Resources: BOOKS and DEVOS
Psalms of Thanksgiving
by Cari Barney
Thanksgiving is the perfect time of year to reflect and give God thanks for all that he has done during the past year. We are encouraged throughout the Psalms to praise God for all things. Cultivating a heart of gratitude can often be difficult during seasons of trial, heartache and suffering. However, the Psalms reminds us that even during our most trying seasons, God is still sovereign. In this four-week Worship Through The Word Bible Study, you will learn how to cultivate a heart of thankfulness and gratitude and apply the truths found in the Psalms to your life. You are invited to Worship Through The Word with us as we study scripture together and find Brand New Hope in Christ and His Word. Follow along with daily devotionals and Bible study content online at brandnewhope.net. The Psalms of Thanksgiving Study Journal is filled with beautiful full-color imagery, space for you to take notes, recipes, reading plans and more! Join us through this study and cultivate a heart of gratitude this Thanksgiving season!
Parent Resources:
Thanksgiving Encouragement for Moms – Journey with other moms and build more joy into your Thanksgiving season this year!
A Week of Worship and Thanksgiving – Choose to lift your gaze to the One who loves us beyond reason and enter His courts with praise.
Thoughts of Thanksgiving – One of the key aspects of our lives as believers should be having a grateful heart, and attitude of gratitude. Psalm 103