Hello! My name is Stacy Haynes, and I am the Children's Ministry Director here at Kingsway Kids. I have been at Kingsway since January of 2015, and I have enjoyed getting to know the kids and families that walk in these doors each week. As a mom of 4 myself, my priority on Sunday mornings is your kids! They will be welcomed into a safe and secure environment with smiles and an eager staff ready to teach your kids about Jesus! I am so glad you decided to check us out and I hope to see you Sunday morning! If you have any questions prior to your visit, please contact me at stacy@kingswayomaha.org, or call the church office at (402) 333-2231.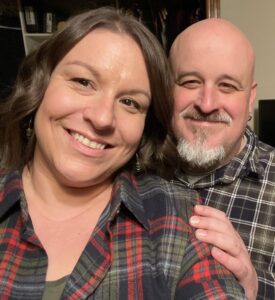 WHEN YOU ARRIVE AT KINGSWAY
-Enter through the North doors
(closest to Pacific S
treet)
-A member of our Kingsway Kids staff will be there to greet you
and help you check in
-We have a secure check-in system that will print out a matching child and parent ID tag
-Our staff will then show you around the Kingsway Kids area
-Adults (18+) are required to drop off and pick up their kids at the end of service
–
We require the matching parent tag upon pick up
We support the idea that teaching about Jesus should not fall just on the church, but that parents are the spiritual leaders at home (Deuteronomy 6). All generations should teach and encourage each other. At Kingsway, we want to come alongside parents and caregivers to give you the support and resources you need to lead your kids at home to a relationship with Jesus.
You don't have to do it alone!