Family Resources
"Hear, O Israel: The Lord our God, the Lord is one. You shall love the Lord your God with all your heart and with all your soul and with all your might. And these words that I command you today shall be on your heart. You shall teach them diligently to your children, and shall talk of them when you sit in your house, and when you walk by the way, and when you lie down, and when you rise."
At Kingsway, we emphasize the importance of parents being the main influence in their child's life, especially when it comes to spiritual formation and discipleship. Your kids are only at church for one, maybe two hours a week – out of 168 hours. All throughout scripture, we see examples of generational discipleship – parents, grandparents, even non-family members investing in the next generation of believers.
Deuteronomy 6 paints a beautiful picture of what discipleship at home should look like. That's why we want to partner with parents and give them tools and resources to use with their families at home. This is an easy way to start your journey with your families, and lead them to a relationship with Jesus, or help them strengthen their walk with Him.
Below are three Weekly Resources you can use with your family:
D6 Family provides a weekly Splink email full of teachable moments to help your family engage in conversation, teach your families spiritual truths and life lessons.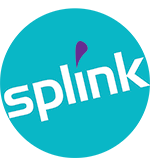 Sign up for Splink emails using the link below:
Each week at Kingsway Kids and Kingsway Students, your child will go home with a take home guide geared toward their individual age group. These guides will help you explore the upcoming lesson for the following week. Our desire is that you will use this tool as a way to promote conversation at home, so when we see your kids on Sunday morning, we can ask them, "What did you learn this week?"
The Home Connection page is a comprehensive breakdown of the current week's lesson, by age. The lessons each week have the same topic, so you can have one conversation with all of your kids, no matter their age level.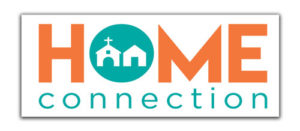 Home Connection also gives you talking points, activities and a prayer guide to use with your kids throughout the week.
Pick up your Home Connection sheet at the Info Center, or sign up for our weekly email! Email office@kingswayomaha.org to sign up!