The Word on the Street Part 2
What "they" say about Jesus
In March and April, we will focus on the Gospel of John for a seven week series. This series will examine how our culture and our friends disregard Jesus with common critiques and charges about His identity. This series will lead us into Resurrection weekend.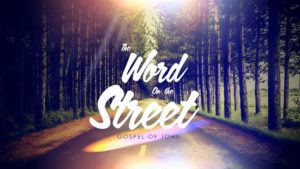 CYCLES – Breaking free from our destructive cycles
For the final week of April and all of May, we will look at the Old Testament stories in Judges and Ruth to take an honest look at our need for God's faithfulness and Grace in light of our cycles of brokenness and failure. This biblical study will speak to present day issues in modern day Christianity and call us to Faithfulness.