KINGSWAY OMAHA
Kingsway Kids 10AM
— Kingsway Students 6PM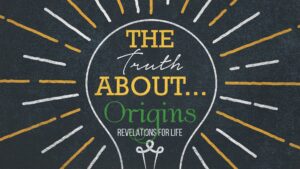 The Truth About…
Join us as we focus our attention on the truth revealed in the Bible and its influence over cultures & nations, rulers & kings, rich &
poor, life & faith. You will celebrate the redemptive story of Jesus –
His story compels our character, dreams, purpose and identity to find its truest expression in becoming like Him.
Our Journey begins with a look at the beginning of it all – we call our first focus, ORIGINS!
Here we will discover the truth about nature, humanity, the created universe, and the God who made it all
from nothing.