Sharing the hope of Jesus
with the world,
Kingsway Kids 10AM
— Kingsway Students 6PM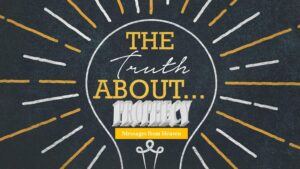 The Truth About…
Our Journey began with a look at the beginning of it all – ORIGINS
. We moved in to the concept of FREEDOM in Christ. The next two months was all about the promised Messiah. In May we looked at Wisdom.
For the months of June and July, our topic is all about Prophecy, the messages God sent from Heaven.
Go to the 5
2 week reading plan by clicking the link to the left!