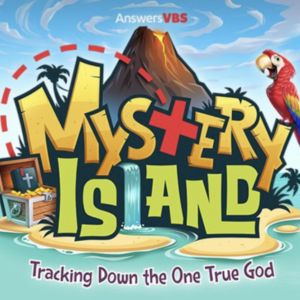 VBS 2020
MYSTERY ISLAND

ONLINE!!

Is there just one God? . . . Who is God? . . . What is God like? . . . Does God love me? . . . Can I know God?
Our kids grapple with questions like these every day. At Mystery Island, we'll uncover the truth about our Creator God! There's a sea of confusion about who God is and what he's like, so we'll track down the one true God and learn how amazing he is through the pages of Scripture.
Mystery Island VBS is packed with teaching that connects the Bible to the real world and gives kids a better understanding of our awe-inspiring Creator and the salvation he offers through Jesus Christ.
Each day, kids will learn more about one of God's amazing attributes (great, Emmanuel, trustworthy) and how that applies to their lives.
We will start the ONLINE VBS Sunday, September 27th and run every Sunday through October. This will take place during the normal Kingsway Kids time. All lessons sent out those 5 Sundays, will be the VBS lessons.
Fall Family Festival and Outdoor Service
Sunday, October 18th, we are having an outdoor service at CAMP OF THE GOOD SHEPHERD! We will not be having our normal worship service on Kingsway's campus, but we will travel to Louisville to the camp for an outdoor service, hotdog roast, hayrack ride, pumpkin carving and games! Invite your family, friends and neighbors for a day of fun at the camp. Sign up at the Info Center if you plan to attend so we will have enough food.
Fall Family Fest and Outdoor Service goes from 10-2; service promptly at 10. Shuttle service is provided, leaving Kingsway by 9:15AM, to return by 2:30PM. Sign up for shuttle use at the Info Center by October 11th.
Bring a lawn chair and/or blankets! Benches are at camp but not enough for everyone.
Meet at the Campfire when you arrive!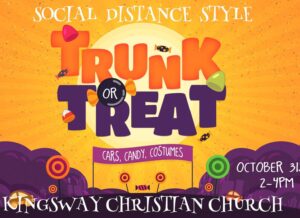 Social Distancing rules apply.
All games will be minimal contact or touch games.
All volunteers will wear masks and gloves. All prizes and candy will be individually wrapped.
Stop by from 2-4 for lots of fun, games and prizes!