Sharing the hope of Jesus
with the world,
Kingsway Kids 10AM
— Kingsway Students 6PM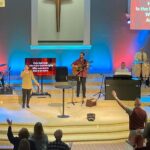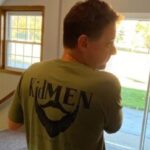 2 Corinthians
Questions are a constant companion. Whether you are a new believer, a seasoned follower of Jesus, or trying to answer the questions of a friend who is investigating Jesus and Christian teaching, you've likely been met with a few key questions that linger with you. Are there reliable answers for your questions?
For the next few months our Kingsway family will journey through a book in the Bible that answers some very relevant questions that a local church in a progressive community. As we examine God's answers to the Church in Corinth, we invite you to bring your own questions. Prepare your heart for a Q & A session with God as He gives wise and relevant answers to the questions of life.
At Kingsway, WE LOVE KIDS. We teach the LOVE that JESUS has for them and sharing the HOPE of JESUS by learning Biblical truths, and building relationships through Small Groups.
We use Answers in Genesis curriculum and point parents to AIG for supplemental information. Click on the links below to see more about Kingsway Kids and AIG.
Kingsway's Student Ministry is dedicated to leading students to be connected and committed to Christ.
Join a Life Group today!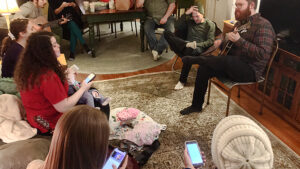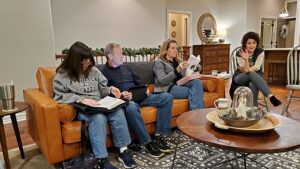 Kingsway LIFE Groups are a perfect place to grow and
connect with God's purpose for your life. Each group creates a safe
and enjoyable atmosphere to build friendships, ask questions, share
encouragement and study scripture. Groups are open to anyone in
any life situation, unless specifically noted.
We encourage you to check out one of our groups by clicking on the link below:
Kingsway
Christian Church
Both In-Person and Online Services
Email
Office@kingswayomaha.org
Facebook, YouTube, Pinterest and Instagram
Questions & Prayer Requests
CONTACT US
Kingsway Christian Church
TEL:

402.333.2231

office@kingswayomaha.org
For More Info on Children's or Student Ministry:
Stacy Haynes – Children's Ministry

Braden Ahl – Student Ministry