Sharing the hope of Jesus
with the world,
Kingsway Kids 10AM
— Kingsway Students 6PM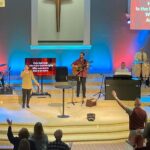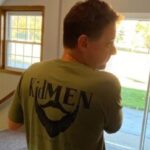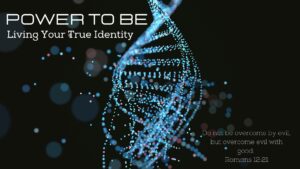 June and July Sermon Series
In this series, we will invite God to help us discover our true identity with the aid of one of the Bible's most powerful chapters. In these 21 verses we will uncover the secrets of living out the personality and gifts that your Creator designed you to be in the midst of a world of conform-ists.
Romans chapter 12 describes the beauty of the Power to BE! So, let's just call this the BE-12 chapter of the Bible. For in this chapter the Holy Spirit of God reveals important identity foundations for life that will natu-rally produce behaviors for thought and life. These will also prove to challenge our habit of doing, and replace it with a power for living out of our real and true self. But first we address the unavoidable tension that pulls on all of us as we try to discover who God created us to BE!
We are engaged in an epic battle for the hearts and minds of our youth. Every day, they're bombarded with lies about who they are, who their Creator is, and where their salvation comes from. Thankfully, God has given his children armor to wear in this battle between truth and lies, light and darkness, good and evil.
With this VBS, your kids will learn how they can be part of God's kingdom through salvation in his Son and will be equipped with the armor of God to become Keepers of the Kingdom and stand strong in today's battle for truth.
Join us in the battle of a lifetime!
Carnival Night with Bounce Houses,
Fun for the whole family!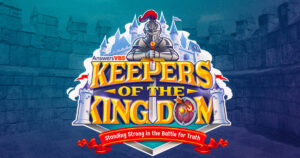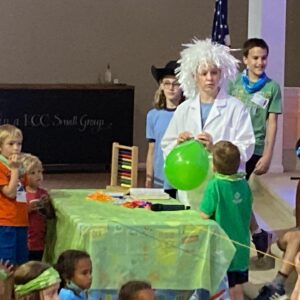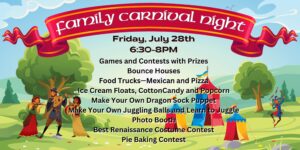 At Kingsway, WE LOVE KIDS. We teach the LOVE that JESUS has for them and sharing the HOPE of JESUS by learning Biblical truths, and building relationships through Small Groups.
We use Answers in Genesis curriculum and point parents to AIG for supplemental information. Click on the links below to see more about Kingsway Kids and AIG.
Kingsway's Student Ministry is dedicated to leading students to be connected and committed to Christ.
Join a Life Group today!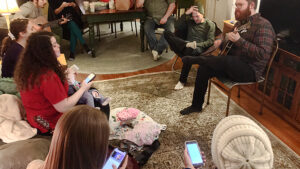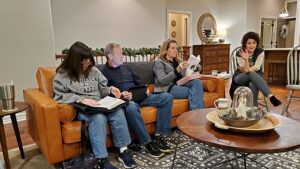 Kingsway LIFE Groups are a perfect place to grow and
connect with God's purpose for your life. Each group creates a safe
and enjoyable atmosphere to build friendships, ask questions, share
encouragement and study scripture. Groups are open to anyone in
any life situation, unless specifically noted.
We encourage you to check out one of our groups by clicking on the link below:
Kingsway
Christian Church
Both In-Person and Online Services
Email
Office@kingswayomaha.org
Facebook, YouTube, Pinterest and Instagram
Questions & Prayer Requests
CONTACT US
Kingsway Christian Church
TEL:

402.333.2231

office@kingswayomaha.org
For More Info on Children's or Student Ministry:
Stacy Haynes – Children's Ministry

Braden Ahl – Student Ministry