Kingsway Christian Church
Sharing the Hope of JESUS with the World,
One Person at at Time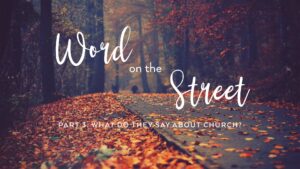 **Sunday Morning Worship at 10AM**
Stay connected with others during this time of social distancing.
Follow Kingsway on Instagram and Facebook
Get involved in outreach opportunities
Start a Bible study in your home or online
Use the YouVersion Bible App to study with others online
Join KCC as We Love and Serve Omaha
Develop Relationships, Study the Word, Fellowship with Others
Live Stream at 10AM on Sunday Mornings
WORD ON THE STREET
What do people say about the Church?
What do your friends and those in our community think of the church? How are we doing fulfilling the mission that Jesus set out for us? How

can we break down the stereotypes?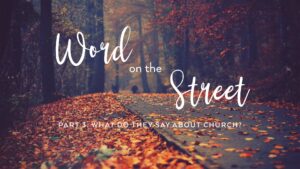 Social Distancing Guidelines
Kingsway is doing what we can to make sure that Sunday morning is
safe for everyone that walks through our doors.
-Everyone ages 5 years and over are required to wear a mask upon entering and leaving, and anytime a 6 foot distance cannot be maintained.
-Greeters are at each door to open the door for you. No handshakes at this time, but we do encourage elbow bumps!
-There are several hand sanitizer stations throughout the building for your convenience.
-Every other pew is roped off in order to maintain a 6 foot distance.
-Families are encouraged to sit together and remain 6 feet from others in the same pew.
-Kingsway Kids has resumed meeting. For more information regarding the kids area, visit the KIDS link above.
-All Kingsway Kids lessons are online at the Kingsway Kids Facebook page, and are emailed to parents each Sunday.
-Communion is double stacked in the trays, and available for pick up on the way into the Worship Center.
-Tithes and Offerings will be collected in a box by each Worship Center entrance.
-Our Sunday morning services will remain online at kingswayomaha.org, the Kingsway Facebook Page and YouTube.
Sunday Morning Services begin at 10AM
Kingsway Kids is Now Open!
Email
Office@kingswayomaha.com
Questions & Prayer Requests
CONTACT US
Kingsway Christian Church
TEL:

402.333.2231

office@kingswayomaha.com
For More Info on Children's or Student Ministry: