What's Happening at Kingsway
Check out the upcoming events below
Ages 4 years to 5th Grade
We are engaged in an epic battle for the hearts and minds of our youth. Every day, they're bombarded with lies about who they are, who their Creator is, and where their salvation comes from. Thankfully, God has given his children armor to wear in this battle between truth and lies, light and darkness, good and evil.
With this VBS, your kids will learn how they can be part of God's kingdom through salvation in his Son and will be equipped with the armor of God to become Keepers of the Kingdom and stand strong in today's battle for truth.
Join us in the battle of a lifetime!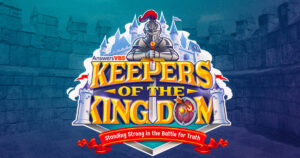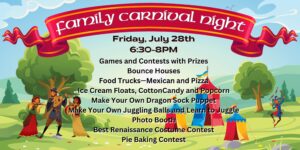 Family Carnival Night
Carnival Night with Bounce Houses, Games, Food Trucks
Fun for the whole family!
Bake a pie to enter in the Pie Baking Contest
Dress up like a prince, princess, knight, pauper
Make a Dragon Sock Puppet
Bounce Houses, Games, Prizes!!
Join others as we take time to sing our favorite hymns, pray for each other, our country, and the persecuted church. Listen to a message from David Haynes, as well as enjoy special music from some of our favorites.
60 Minutes meets every second Thursday.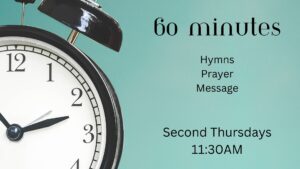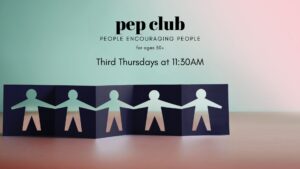 Those 50+, join us for fun, food and fellowship at PEP Club on the third Thursday of every month. Fellowship begins at 11:30 and the meal begins at 12. There is entertainment provided each meeting, and a chance to celebrate birthdays and anniversaries.
Bring a friend and a side dish to share.
Sign up at the Info Center, or call the church office at 402.333.2231